Skin Consultant Colette Coyle has three Special Offers
Body Benefits is delighted to welcome leading Skincare Specialist – Colette Coyle as a consultant to the Body Benefits Medical Skincare Team.
Colette has just recently returned from Dubai where she worked alongside the county's leading dermatologist – the renowned Dr Ikramullah Al Nasir, in what is considered to be the only – 7* Star Dermatology Centre in the Middle East. Some of the exclusive skincare treatments performed by Colette on the Royals, the rich and the famous, are now available through Body Benefits Medical Skincare Clinic in Galway.
Combining Eastern beauty philosophy with Western training, Colette's skills are unparalleled and the results unequaled.
As a special introductory offer you can avail of some select specialised treatments at 50% reduction until February 28th 2016. Bookings are subject to availability and must be secured with a booking deposit.
Offer 1 –
The Eastern Inspired, 'Skin Glow' Complexion Brightening Treatment (normally €380) Introductory Offer €190 Course of 3 normally €900 Introductory Offer €540
Offer 2 –
includes 50% DISCOUNT on:-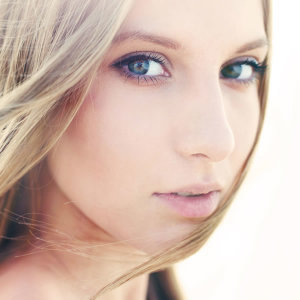 Delux Prescribed Skin Treatments and Peels for
*Lines & Wrinkles
*Pigmentation
*Acne
*Rosacea
*Dull Skin
Normally €300 SPECIAL OFFER €150
Course of 3 Normally €800 NOW €360
Offer 3 – 
Eastern Meso Boost Rejuvenation ……Normally €400
Special Offer €200
This Surface Meso is a non-surgical cosmetic treatment using state of the art Micro Needling System to introduce a cocktail of vitamins into the skin leaving it soothed, hydrated and younger than ever. As a light anti-wrinkle product, it gently hydrates and stimulates the skin from the inside and improves its appearance, its quality and its sparkle.
This advanced Eastern Vitamin Boost combines the stimulating and tightening action of micro needling with an incredible vitamin cocktail that provides the skin with the boost it needs to remain beautiful.
Offer Ends February 28th 2016 and is subject to availablilty.
For details and booking information call us on 091 567500
Body Benefits Special Offer –
Permanent Cosmetics
There is a 20% reduction on all Permanent Cosmetics procedures until February 28th 2016.
This offer will not be extended!
Procedures must be booked and secured with a deposit before February 28th 2016 to avail of this discount.
See our Permanent Cosmetics Section to view the wide variety of Permanent Cosmetic Procedures with videos demonstrating each treatment.